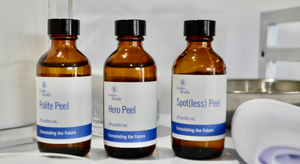 Formulating the future
Linder Health is committed to improvements in long-term skin health and healthy aging.
boost healthy energy
Twenty years ago, K-PAX began studying and testing ways to improve immune function. After years of refinement and clinical testing, we have identified 2 potent micronutrient formulas that work to increase energy production at the cellular level. This leads to better alertness, immune function and overall health.
backed by science
Our products are based on the latest scientific research and targeted to reduce oxidative stress and promote optimal mitochondrial function. They are made from pharmaceutical quality materials and are manufactured in FDA-approved facilities to ensure safety and efficacy.