What makes Linder Health different from other skincare lines?
Linder Health is the culmination of decades of experience in the aesthetics industry across research and development, skin health education, and applied dermatology and aesthetics practices.
We've taken everything we've learned to formulate a line of professional products that will do more for you and your patients. 
Linder Health products are formulated by a board-certified dermatologist and a PhD organic chemist with clinically-backed research, and scientifically-proven ingredients, to selectively eliminate senescent cells and suppress SASP (senescence-associated secretory phenomenon) to aid in kick starting healthy cellular metabolism, optimizing cell function, slowing and reversing visual damage to the skin.
How do I purchase Linder Health products?
Linder Health professional products are exclusively available for licensed aesthetics professionals. If you are interested in becoming a partner, fill out the form here, or email us at hello@linderhealth.com. 
Can I purchase products as a student?
Yes. Students can purchase Bonus Round and Prep Work before graduation through our sales team. To make a purchase, email hello@linderhealth.com or call 844-722-2336.
How do I create an online account?
To create and account and purchase products on linderhealthpro.com, you must be a certified Linder Health professional. Once you complete the Peel Certification, you will receive an account to login and purchase. If you are interested in becoming a partner, fill out the form here, or email us at hello@linderhealth.com. 
I forgot my password, how can I login?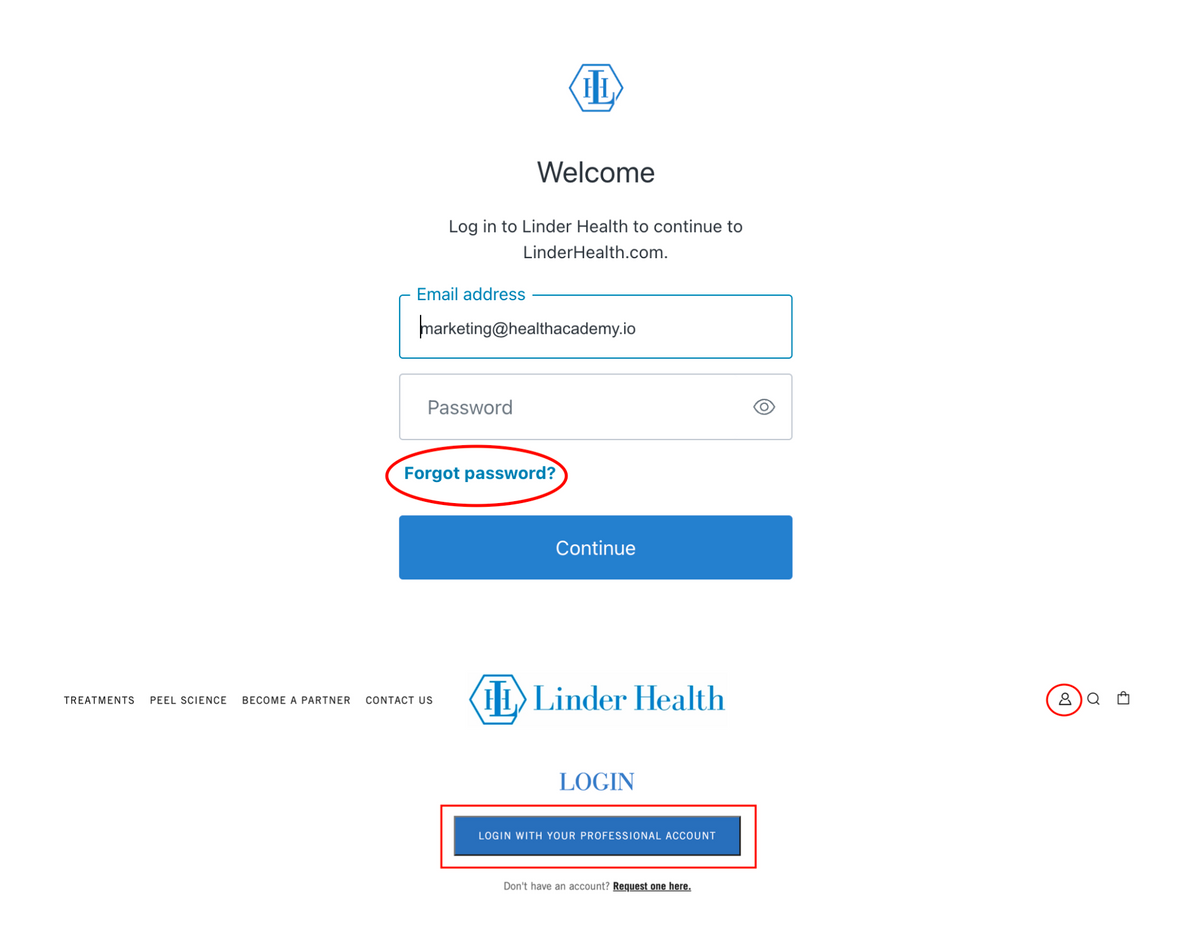 How do I view my order history?
Log into your Linder Health account. Once logged in, click on your account profile. The "Order History" section will show you all of your past orders that were placed online. Any orders placed over the phone or through your sales representative will not be shown. 

Linder Health Peel Certification
How long is the training?
The self-guided course is 90-120 minutes.
How do I access the course?
You'll receive an email after you purchase to access the course. If you've already purchased it, you can access the course here. Login in with your Linder Health Professional account.
If you are interested in becoming a partner and purchasing certification, fill out the form here, or email us at hello@linderhealth.com.
How do I access the course via desktop?
Visit the learning portal

here

and login with your Linder Health Professional account.
You will be shown a page containing the courses you are enrolled in and completed.
Click on the course you would like to begin.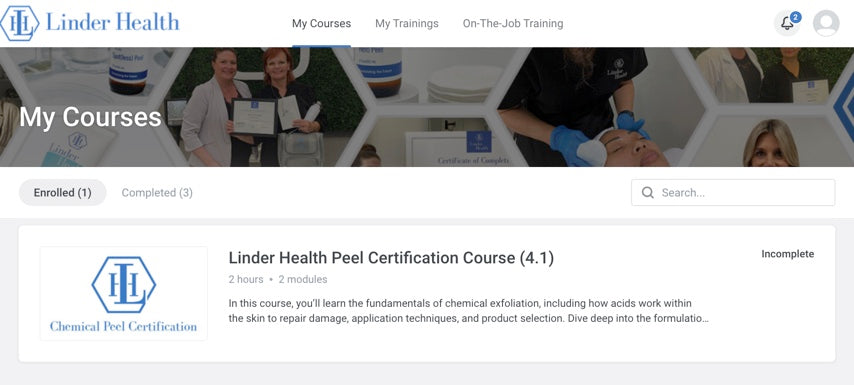 How do I access the course via mobile device?
You can access the course on your mobile device

here

or by typing in

education.linderhealth.com

into your internet browser. 
Login with your Linder Health Professional account. 
You can choose to take the course in the browser or in the app, "open this link in app or browser?" 
Continue on the browser to access the course online.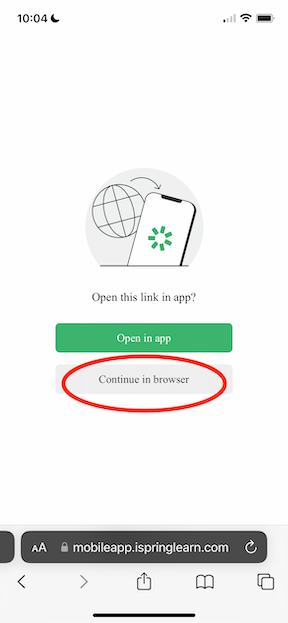 How do I access the course via iSpring App?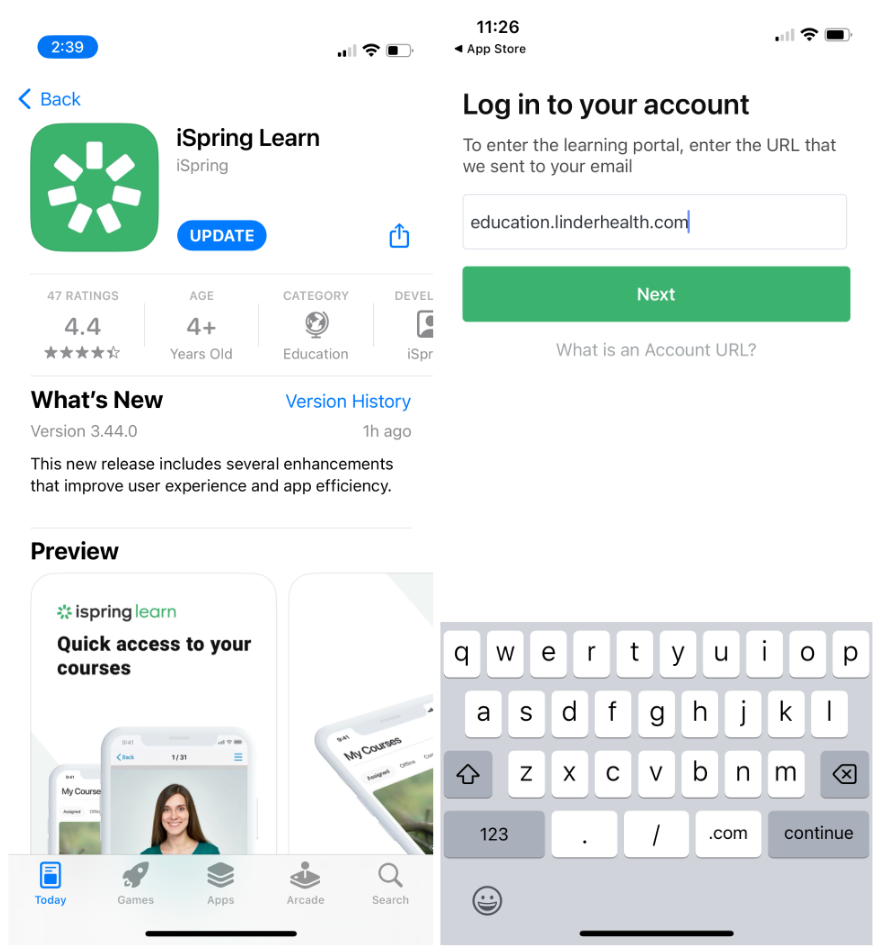 How will I receive my certificate?
You will receive an email after your complete certification to download your certificate.
When will my opening order ship? 
Your opening order will ship once you complete certification. You will receive a shipping notification via email.
Where can I access Linder Health Protocols?
Protocols are available in the certification course and in the resources section of the website, which is accessible once you are logged in. 

Login to your Linder Health account at linderhealthpro.com, and click "Resources" in the top navigation, to access the "Protocols" section.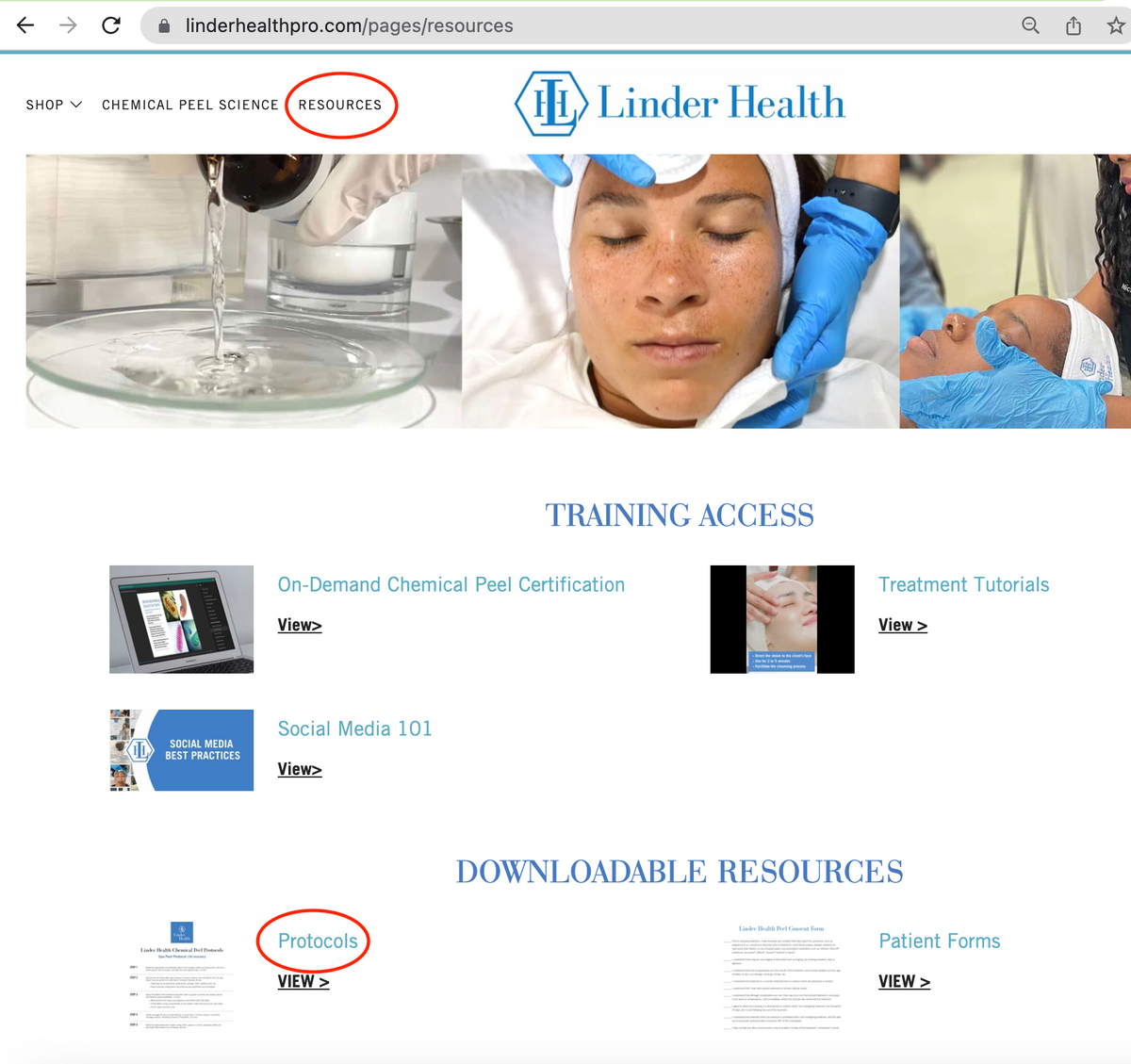 What makes Linder Health Peels Different?
Born from our commitment to long-term skin health and healthy aging, our chemists have developed peel treatments for all skin types and concerns that aid in kick starting healthy cellular metabolism, optimize skin cell function and provide the same exfoliation and desquamation benefits of traditional peels, with less inflammation.
See more about our science here.
Do your peel concentrations comply with current aesthetic regulations?
Yes, each formula is no more than 30% acids, complying with current aesthetic regulations in every state in the US.
How do I neutralize Linder Health peels? 
Linder Health peels are self-neutralizing, which means you do not need to wash them off after application. 
Do Linder Health Peels need to be refrigerated?
No. Our formulas have been tested at extreme temperatures, and are completely stable, therefore we do not recommend refrigeration.
What is the shelf-life of your peels?
The shelf life of Linder Health peels is two years. 
What is the patient experience like?
Linder Health peels are formulated to limit inflammation and irritation. Most patients do not feel stinging or tingling commonly associated with chemical peels during the treatment, even those with hypersensitive skin.
Can Linder Health peels be combined with other treatments?
Yes, adding our peels in the same service as other treatments will maximize your patients' results. You can combine our peels with treatments including fillers, dermaplaning, microdermabrasion, enzyme masks and more.
Can I combine multiple peels in one treatment?
Yes, you can combine peels in one treatment. All of our products are formulated to work together, and with other products in your back bar.You can apply one peel full face and spot treat affected areas with another peel, or target specific areas of the face with different peels. 
What does low downtime mean?
Our low-inflammation formulas trigger microscopic exfoliation and light flaking, opposed to other peel treatments which can cause skin to flake in large chunks or sheets. This means your patient can reapply makeup, work out, and get back to their regular activities immediately after their treatment.
Where do you manufacture your products?
All products manufactured in the USA at pharmaceutical level FDA-regulated manufacturing sites.
Where can I see the ingredients for each product?
You can find them on the individual product pages, or under the treatments tab in the top navigation.
Are your products hypoallergenic? 
Our products are hypoallergenic, non-toxic, and animal cruelty free.
Do you test on animals?
No, we do not test on animals.